PROFESSIONAL BACKGROUND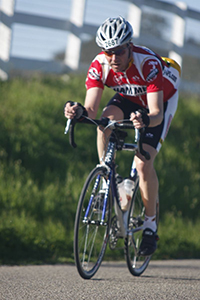 ​Dr. Bahm completed his undergraduate studies at Washington State University, followed by four years of chiropractic school at Palmer College of Chiropractic-West in Sunnyvale, California.
Following Graduation Dr. Bahm worked in an established clinic in Federal Way. Prior to opening the Pine Lake Chiropractic Clinic, Dr. Bahm worked as a relief chiropractor in some of the most highly regarded chiropractic offices in Washington. In that capacity, Dr. Bahm saw literally thousands of different patients, with diverse conditions and needs. Relief work gave him the opportunity to gain experience that would have taken many years in private practice. Relief work also gave Dr. Bahm the opportunity to refine and expand his own expertise by assimilating the optimum skills of each doctor.
CONTINUING EDUCATION
In accordance with Washington State Law, Dr. Bahm attends a minimum of twenty-five hours of approved courses per year to keep up with the latest research in the field of chiropractic. Dr. Bahm selects continuing education seminars based on the needs of his patients, and he has a particular interest in chiropractic pediatrics.
PROFESSIONAL INVOLVEMENT
Member United Chiropractors of Washington, 1986-91
Editor, United Chiropractors of Washington Journal, 1987-91
Recipient: Certificate of Merit, UCW, 1987
Recipient: UCW Presidential Award, 1991
Member Washington State Chiropractic Association, 1991-present
Editor-in Chief: WSCA publications (Plexus, Members Only, Doctors Only), 1991-1994
Member International Chiropractic Pediatric Association, 1998-present
COMMUNITY INVOLVEMENT
Issaquah Little League Volunteer Umpire: 1989-91
Rookie Umpire of the Year, 1989
Eastlake Little League Volunteer head coach, 1998-present
Issaquah Salmon Days Festival, 1988-present Chairman, 1993-present
Garbage Czar*, 1994-present
Recipient: Spawner Roll* award, 1995
King Sammamish*, 1995
Captain Coho*, 1992
*Please note that Salmon Days has a tradition of goofy names for their officers!
Greater Issaquah Chamber of Commerce: 1990-present Board of Directors, 1994-1996
Issaquah Business Person of the Year: 1999